Greetings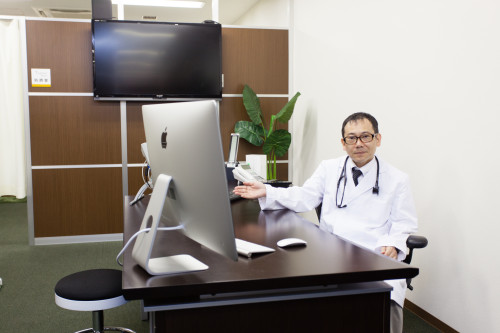 Hello! Welcome to Tokyo Businessperson's Clinic. We're glad you're considering us for your healthcare needs.
Tokyo Businessperson's Clinic provides medical assistance to business people on a daily basis. We have introduced some unique efforts and services that are specialized for business people. For example, we are open from 8 am so it is possible to reduce symptoms and anxiety before work.
We do not only provide primary care and treat discomfort to our patients, but also actively aim to find problems that are not yet evident in order to bring you the highest satisfaction. We treat our patients having rich experiences as an educator and a researcher in fields of internal medicine, dermatology and travel outpatient. In addition, we also propose for disease control and prevention program.
If you have questions or are ready to schedule an appointment, please contact us at 03-6206-4484.
Our staff will be happy to assist you.
Thank you,
Dr Satoshi Itou, M.D.
Medical Doctor in Japan and United Kingdom