About our Doctor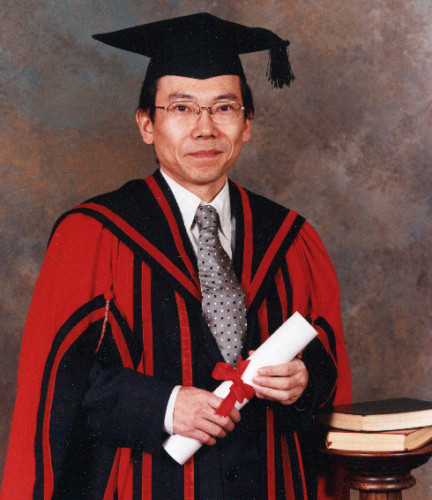 Tokyo Businessperson's clinic is a primary care clinic for business persons and foreign visitors. Dr.Ito is a qualified medical practitioner both in Japan and the United Kingdom and consults on internal medicine, dermatology and travel medicine. All our staff has had experience of working overseas and aware of any worries patients may have about medical treatment outside their own country.
Unlike many other foreign countries, Japan's national policy is to deliver medical care through specialists, not generic medical practitioners. Although it is an advantage for foreign visitors to have free access to specialists, it is often difficult (even for Japanese people) to know which hospital is most appropriate. Please call us (03-6206-4484) and make an appointment before your visit, because some countries have culturally different remedies which we may not be able to deliver.
DR Satoshi Itou, M.D comes from strong medical background, with family members as practitioners and university professors of medical science. He qualified in Medicine both in Japan and the UK where he gained wide experience lecturing in dermatology and researching into skin tumors. He is also experienced in the field of viral infection, and has also worked as an emergency medical doctor. His diagnosis is not based on a single approach but results from a more comprehensive approach, based on his proficiency in dermatology and internal therapy. His experience tells him that 70% of his clients suffer from common diseases and the rest from a specific one. All are adequately treated with early diagnosis. He has also worked with, and has an interest in kanpo medicine, and believes that it can work effectively alongside western medicine.
It is understood that Kanpo is beneficial not only to indistinct conditions (such as pollen allergy/ physical weariness/ headache/ cold hands & legs/hangover etc), but also improves the patient's overall physical constitution which western medicines cannot achieve.
WORK EXPERIENCE
Iwate Medical University
Morioka Red Cross Hospital
And More…
ACADEMIC EXPERIENCE
Royal Liverpool University Hospital (United Kingdom)
Liverpool School of Tropical Medicine
Nsambia hospital (Kampala, Uganda)
Yerga Alem hospital (Ethiopia)
Hannover Medical School (Germany)
QUALIFICATIONS
Certified medical specialist of Dermatology in Japan Dermatological Association
Certified industrial physician in Japan Medical Association
Certificate of autopsy of the Ministry of Health and Welfare